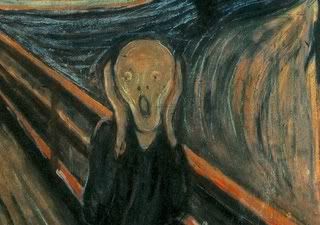 So I got on the wrong bus today. I'm dyslexic, everything's in Dutch, and I was operating on 4 hour's sleep. And besides I asked the bus driver like 8 times if he was
sure
this was the right bus. How was I supposed to know that I was telling him the wrong town name? All I know is that he kept reassuring me with a soothing string of, "Ja, ja, ja, ja"s.
So it ended up in tears an hour later with me being let out at the beginning of a road with an arrow on it pointing me in the vague direction of a rural area I recognized. All I knew was that I was on the same road where a country veterinarian I had once visited had his practice, and as I had to pee something terrible I had no choice but to disturb him in the middle of the afternoon, convince him he knew me and barge into into his foyer and pee (in the toilet. I'm not an animal). When I emerged from the "washroom", he gave me vague walking directions to my destination then ushered me to the door hurriedly with a frightened look in his eye.
Then I proceeded to walk for what seemed like days. There were no pavements. I could have been hit by a tractor or brutally murdered by a medieval peasant at any moment. And it simply went on...
...and on...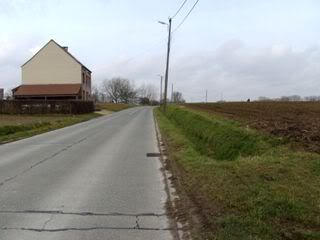 ...and on...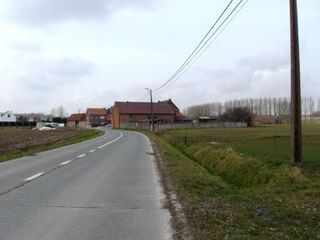 ....and all the while there was nothing but a vast expanse of nothingness next to me...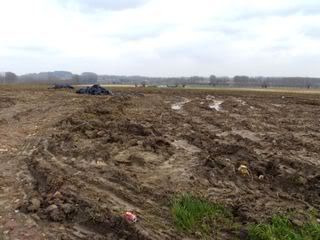 ...and still it went on...
...and...Oh look!!! There's a stop for the bus I should have got on!!
...and on...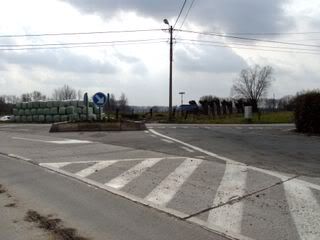 ...I even tried to beg The Gods for help at a country roadside grotto and it was
locked
...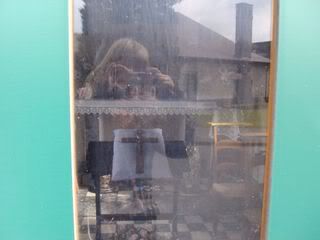 ...and on...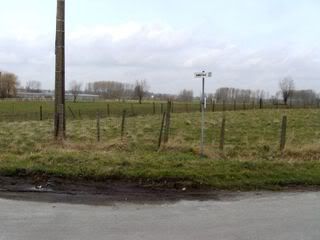 ....Hey!! What does that sign say?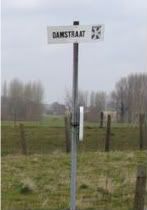 ....Yeah.
Damstraat
. My sentiments exactly.
.
.
.
.
.