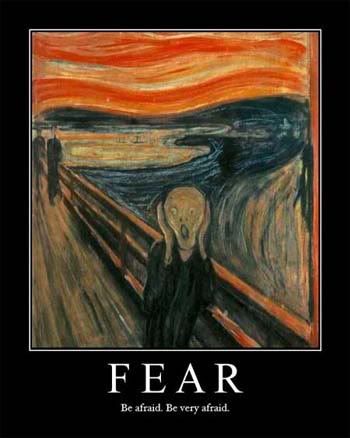 Like anyone, I have a few fears in life. They are:
1. Crowded places.
2. Flying.
3. Clowns.
4. Walking on icy streets.
5. Spain.
6. High bridges.
7. Most varieties of squash.
8. Drool.
9. Numeric filing.
10. Hot weather.
11. Telemarketing.
I think this is pretty normal for anyone. I don't delude myself into thinking that I can live my life constantly avoiding all these things, and like most people I have developed coping skills to get me through brief moments of contact. Some of it is just common sense. I don't go to rock concerts. I don't fly. I avoid circuses. If a baby drools I look the other way until it's been dealt with or I make an excuse to leave the room, and I know not to walk in certain quadrants of the vegetable section at the local supermarket. The prospect of being confronted with two or more of my fears at once wouldn't be so easy to deal with of course. Running into a clown in the middle of August for instance would be difficult. If I ran into that clown in August on a high bridge in Spain next to a drooling baby while someone on the phone was trying to sell me a newspaper subscription, I might never recover.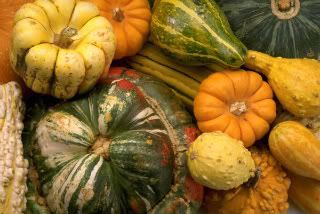 Another problem is when circumstances dictate that you must, you simply must confront your fear. The last time I had to travel to the US for instance. I managed to go there by ship and then a series of cross country trains, but since that was expensive and time consuming, I was forced to fly on the way home. In a plane. Even thinking about it made me hyperventilate. Luckily though, I was in the US where everyone has a bathroom cabinet full of prescription drugs and I was able to get hold of some Valium just by asking around. Absolutely fabulous stuff. I dosed myself with enough of it that Godzilla could have grabbed the plane mid flight and I would have giggled lightly then passed out.
The time I was forced, through financial necessity, to telemarket years ago, I didn't fare as well. Valium, or even vodka for that matter would have come in very handy, but alas I had none. I would have to pace around the room doing breathing exercises just to get the courage to make a call, then it was sheer hell the whole way through. I would repeatedly walk into the head office and ask if there was anything else I could possibly do - cleaning the toilets, anything. And all they would say is, "It says here in your resumé you've done theater! Well think of this as acting! It should be fun for you!". Heathens. But even though I was having to run to the ladies room and throw up every hour or so with the anxiety of it all, I pushed myself through. After a few weeks of this hell, I finally realized that there were much more dignified ways of making a living - like being a crack whore - and walked out the door. (Thankfully my circumstances improved and I didn't have to turn to crack-whoring in that instance, but I'm perfectly willing to if I should ever sink so low as to consider telemarketing again).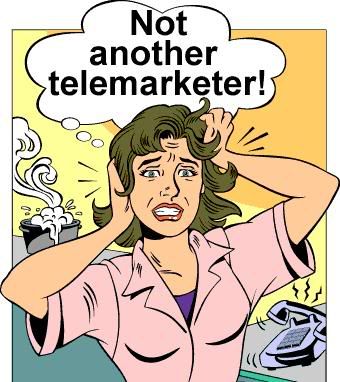 One fear that I get confronted with every year now is my fear of walking on icy streets. I simply loathe it. You have no idea. And every year, no matter how careful I am, I end up losing my footing and plummeting down on the hard ground. Just the thought of it makes me cringe.
So the past few days it has snowed. Profusely. And while it's absolutely beautiful
to look at
, as I've said, I simply cannot walk on it. It would be all very well if it was just the fluffy stuff, but a layer of ice has formed underneath, meaning that I'm forced to take careful measured steps while 85-year-olds are whizzing past me. Yes I realize that some people can walk on it. I can't. So even a simple outing turns into a drama with my agile Belgian husband yelling at me to hurry up while I shout obscenities about how this would never happen in
America
where people are so afraid of lawsuits that they make sure the sidewalks in front of their property are cleared and slip free. Here in Belgium if you slip and break your hip in front of someone's house the most sympathy you'll get is rolled eyes at your clumsiness. Oh, they are a hard people with all their common sense and non-coddling ways.
So lately, it being the Season Of Good Cheer, I've been invited several places that I haven't shown up to. And why? Because I'm afraid I will fall over getting there. Along with that is a myriad of other reasons like the fact that my hair looks bad, I have nothing to wear and generally speaking I'm broke; but the foremost reason I haven't been going anywhere is that I'm afraid I will fall down and never be able to get up. So now I'm convinced that everyone hates me. And that just compounds my agoraphobia. I'm now caught in this vicious cycle of feeling that because I haven't turned up anywhere now if I
do
show up, I will be shunned...and then have to walk home on the ice anyway. And then I will surely slip and fall...and be rescued by a drooling circus clown.
.
.
.
.
.