OK People. I'm officially here. I've figured out this blog thing. I will get increasingly more interesting, so do not dispair.
OH, this is fabulous. I've just noticed that this thing has a spell check. Halle-fucking-lujah (that one didn't pass.)....Wait, um, I can't figure out how to work it properly.
Tonight I went to the taping of another installment of "Comedy Casino" (here in Gent) - I wasn't on this one, but Shazia Mirzah, who I haven't seen for ages was on, so I htought I'd hang out. Great show. Good fun. Huge plates of cheesepuffs everywhere backstage so I blew my diet once again. Nevermind. Tomorrow is Exercise Like A Freak day. I'm going to do my hour-long Pilates tape then walk One and a half hours to my Dutch class. I have to do it. Fucking cheese puffs. And beer. OK. Fucking cheesepuffs and free Belgian beer. Fuck it all. What's a girl to do?
MY INVENTIONS:
1. THE PERSONALIZED CAR HORN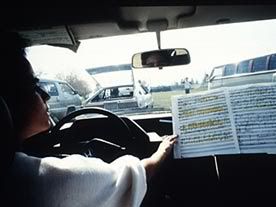 This is a car horn that can be personalized with various incident-appropriate sounds. No longer will you be stuck with one obnoxious honking noise that must communicate everything from a gentle warning to alarmed anger! With the personalized car horn, just select a button, and the appropriate sound will happen!
SAMPLE SOUNDS:
**(In CALM ELDERLY ENGLISH WOMAN'S VOICE) : "Excuse me, I'm just backing out of this garage! Just wanted to let you know!"
** (In GOOFY DISNEY-TYPE VOICE) "Hey! Look out!"
**(In ITALIAN MAN'S VOICE) "Hey! Looka where you goin'!"
**(In DEEP MALE NEW-YORKER VOICE) "You Fucking Muthafucker! I catch you and I'm gonna teach you a fucking lesson! Yeah, that's right, you better get away from me you piece of shit cock-sucking muthafucker! I catch you and I'm gonna kick your balls so hard it's gonna look like you got cheek implants!"
@@@@@@@@@@@@@@@@@@@@@@@@@@@@@@@@@@@@@@@@@@@@@@
2. THE FRAGRANCED FART WHISTLE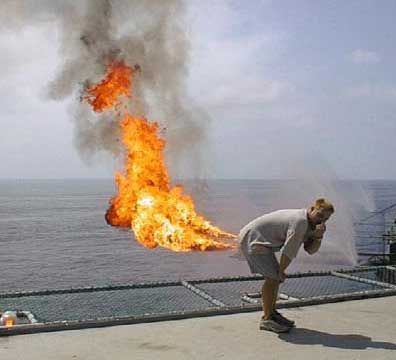 This is a small, bugle shaped aperatus which fits neatly and comfortable into the wearer's anus. Inside, is a fragrance sachet filter. Whenever "air" is passed through the aperatus, it becomes infused with the fragrance, releasing a pleasant smell to all those around. Optionally, an air-propelled whistle can be added to alert those around you; "Hey! Great smell coming up!" Imagine how popular you'll be in crowded elevators when after farting, people smile at you and say, "Aaaah. Freshly baked cookies...."
Fragrances available:
*Roses
*Chocolate
*Mint Surprise
*Freshly baked cookies/bread
*Halston Cologne for men
*Pizza
@@@@@@@@@@@@@@@@@@@@@@@@@@@@@@@@@@@@@@@@@@@@@@@@
3. CAT.COM
This is a service whereby you will be able to monitor your cat's wherabouts 24/7 via a small, inobtrusive camera surgically implanted into your cat's forhead. The information can then be fed directly fed into your home computer where you can log on to see what your cat is up to whenever you want. Options include a homing device to help you find your cat should he/she become lost, and a small electrical charge to give your cat a shock if he/she is doing something you do not approve of. Available in 4 colours; Black, White, Brown and Chartreuse.
@@@@@@@@@@@@@@@@@@@@@@@@@@@@@@@@@@@@@@@@@@@@@@@@@
4. THE ON-FIELD SPECTATOR SPEAKER.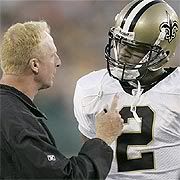 Hey, are you one of those guys who yells instructions at your favourite sports team while watching the game on television?? It can be frustrating that no matter how loud you yell, they just don't seem to hear you. Well your days of frustration are over, my friend! For a small annual subscription fee, you will now have a live feed to a court or field-side speaker at the arena of your choice. Now, when you are at home yelling, "Get the ball! Ge the ball!", members of your favourite team will be able to hear your suggestion and benefit from it's wisdom.
Keep watching this space. More of my inventions will be added as I procrastinate from my work.