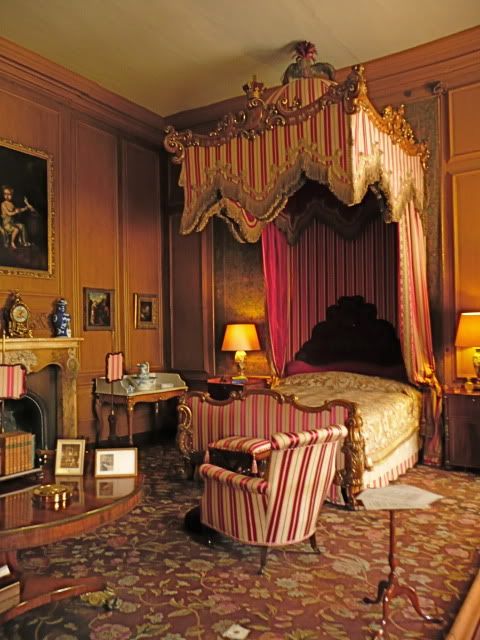 I'm in a bed in a gorgeous hotel room and I simply turn my head to the side and a panel slides open in the wall and the audience is there on the other side of a protective sheet of glass. I begin my show. I don't have to move or even incline my head as there are microphones positioned near me and a camera to inform the audience of the nuance of my facial expression.
At the end of the show there is thunderous applause. After 10 or 15 minutes as it begins to ebb, the wall panel slowly slides shut again but I can still hear individual comments from the audience as people leaving say, "She was incredible", "What an amazing talent", et cetera.
As soon as the panel that separates me from the audience closes, several panels in the ceiling above me open up and paper money begins to fall delicately on top of me, sounding like the wings of so many doves. It continues to gently fall and fall and fall until I am buried under a mountain of it about 1 1/2 meters thick - not heavy enough to crush me, but very nearly - and that's when I reach my hand out to press a button on a telecom near me and say, "kindly send someone in to take the money off me please".
Less than 30 seconds later, 2 Buddhist monks (they don't
have
to be Buddhist monks, but must certainly be trustworthy, service-oriented and non-materialistic) arrive and deftly remove the money from me, count it, and arrange it in neatly bound piles on a purpose-built set of shelves at the outer edge of my line of vision. During this procedure, one of the monks discreetly removes himself to order a gourmet pizza for me made with that fabulous
vegan cheese from Switzerland
on it. The pizza arrives just as they are finished shelving the money, and they cut it into manageable slices for me and arrange it on a silver platter next to my face. There is also a gorgeous Bordeaux which they serve to me in a baby bottle so I don't have to raise my head to drink it.
They quietly slip away and leave me to wind down from an evenings' work.
.
.
.
.
.