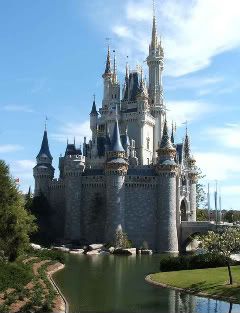 So our Farm Hunt continues, and this time when we went out looking at places I remembered to take pictures of everywhere we went BUT now the connection thingy is broken on the camera so I can't load the photos onto my computer. (Plus the button thingy on the camera is weird so you have to hold it down for a really long time then it takes a picture right when everyone is blinking, but that's neither here nor there) So I'm afraid you, the reader (and I do mean that singularly), will have to make do with the photos I've provided.
So we have seen even more places and yet we are still in love with the very first place we saw. Apparently "love at first sight" works in the case of houses, too. I already knew it worked with men and cats.
So here is our problem: This whole venture is loosely based on a combination of the films
Field of Dreams
and
The Secret
. We are actively looking for a house without having what one would call
actual
money. But if we visualize it, as Kevin Costner and Ramtha would have us believe, so it will materialize. Also there's the fact that sometimes people get lucky at auctions (not in a dirty way). We're not completely without a plan - Wim has been buying lottery tickets and I've been refilling water bottles to take to the gym – but apparently it's just as well that we don't get too attached to anything just yet. Still, miracles do happen, and encouraged by stories like the one about our friend who bought the haunted house for mere pocket change, we're still feeling positive.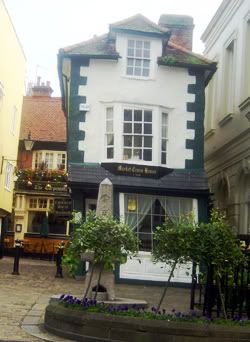 So the one we like goes on auction the first week in June and we're hoping that no one else will see how abso-fucking-lutely cool it is. It's structurally sound and yet a little run down looking. It doesn't really have a kitchen to speak of, but Wim and I are willing to move in and order pizzas for however long it takes to build one. It has a nice big back area with chicken coops (
wheeeee!!
) and lots of room for rabbits and other rescue critters. And it's definitely a place where I could have a pet pig and several watchdog geese (If they were good enough for the Romans, they're good enough for me!), and there are lots of rooms and an area we could build into a guest apartment so our visiting friends will no longer have to sleep on our fold-out couch and get shat on by our cat Walter (it's one of his quirks).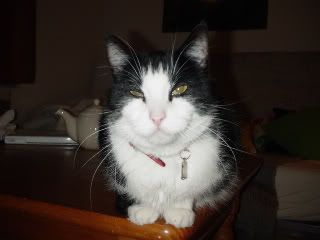 Ah, but I mustn't get attached! And I definitely mustn't get obsessed like I did about the neighbors' house. So right now, we are treating all these houses like the book
The Rules
tells unmarried ladies they should treat the fellas. We're still seeing lots of other houses until one of the houses realizes that we are A Creature Unlike Any Other and shows that it's serious about us. And until then, we're definitely not sleeping with any of them.