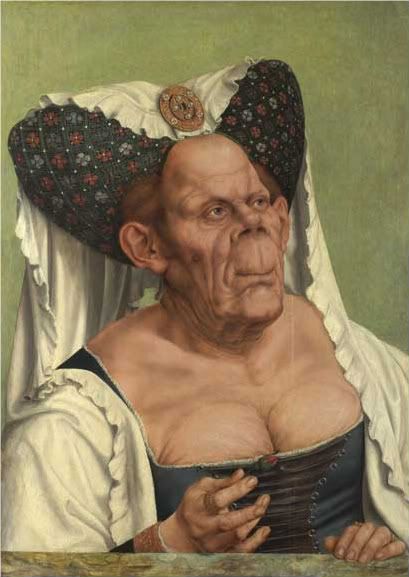 Today I have a toothache. Because it is currently 2009 and not 1009, this means that it is a mild inconvenience I will have to endure until Monday when (by total coincidence) I already have an appointment set with the dentist. Meanwhile there are all sorts of aspirins and things I can take, and if none of that works there is a bar on my street corner. By contrast if this were 1009 my only choices would be to endure excruciating pain and a possible disfiguring facial infection or pop down to my local blacksmith (or Inquisitional torturer - whichever was handy) and have some greasy unwashed peasant pry my tooth out equipped only with a rudiment lead based tool and his unwashed hands. After the procedure I would not be coddled and given ice cream, but instead would be expected to immediately resume toiling in the potato fields or giving birth or possibly both at once.
All of this has got me pondering just what I would look like now if not for the modern world. I've been taking an inventory of all my past ailments; broken bones, teeth straightening, etc. and if not for the modern world I would be quite a different creature right now. My Medieval Self would certainly not have hair straighteners, or even hair conditioner for that matter, so my hair would be a tangled unwashed mess resembling and possibly functioning as a rat's nest. My eyebrows would be an unruly pre-historic looking nightmare and my eyes would be framed in wrinkles from all the squinting I would have had to do without contact lenses. And I most certainly would not smell like Chanel #5.
Can you imagine just how horrible everyone looked back in Medieval times? The only saving grace back then was that everyone was awful looking and bad smelling so you wouldn't feel like the odd one out. But here's the thing: If you did decide you'd had it with all that medieval muck and you started bathing regularly and washing your clothes and smelling nicely they would think you were up to something and burn you as a witch.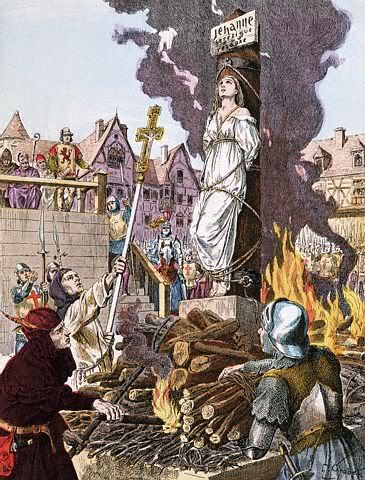 So with that in mind you wouldn't even bother and instead you'd just resign yourself to working in the fields covered in mud with an abscessed tooth.
And the moral of this blog entry is: When you put all the Global Warming, Worldwide Financial Collapse and Murderous Illuminati Oligarchs aside, the modern world isn't all that bad, is it?
.
.
.
.
.