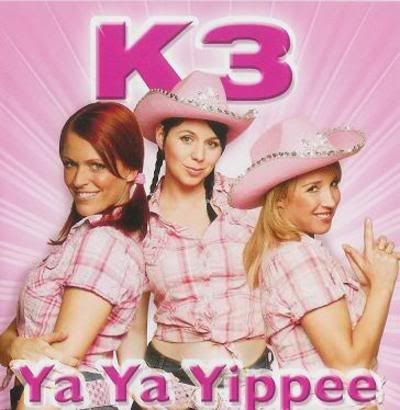 Today the Belgian pop group K3 (pronounced
Kah Dree
) announced that one of their members is leaving. K3 originally got their name because all three of their names started with the letter "K".......(and
KKK
was already taken).
Their fan base, whose ages averages between 5 and 8 are sure to take the news especially hard as they are not even old enough to find solace in drink.
And to think they once sang a song called
Je hebt een vriend
(You have a friend).
Ha! What lies! Apparently I have a friend until one of them decides they want to branch out into film! I've been through this before with The Spice Girls you know. Geri left and the rest kept right on dancing promising me that "friendship never ends" and it was all bullshit!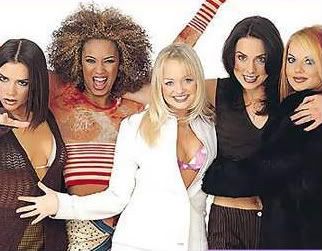 Now K3 are pulling the same crap and I just don't know what to believe in anymore.
And then there is the problem of what the remaining two K3 members should do. Hire a replacement? Call themselves K2 and resign themselves to singing to audiences of confused mountain climbers?
...Or just resign to calling themselves KK (
Kah Kah
)?
.
.
.
.
.